Heathrow Airport Terminal 2
The original Terminal 2 was Heathrow's oldest terminal, and opened as the Europa Building in 1955; in its lifetime it saw 316 million passengers pass through its doors. It was only designed to handle around 1.2 million passengers a year but by the time it closed its doors it saw up to 8 million pass through every year. On 4th June 2014 Heathrow's brand new Terminal 2 opened after a £2.5 billion revamp. The new terminal, named the Queen's Terminal, has the capacity for 30 million passengers every year.
T2 is the new London home of 23 star alliance members, as well as Aer Lingus and Virgin Little Red and Germanwings.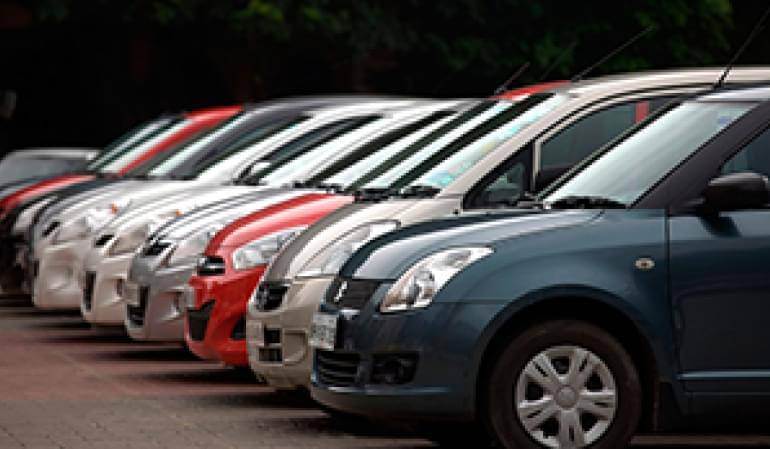 Avoid the stress and worry of public transport by taking your own car and parking just minutes from Heathrow Terminal 2. Booking your car parking with APH will not only guarantee a parking space in a nearby car park, but also offer huge discounts over turn-up-and-park prices. With a wide range of parking options at Terminal 2 you'll be able to choose the right car park for your needs. From on- and off-airport car parks to meet and greet, we've got it covered.
View airport parking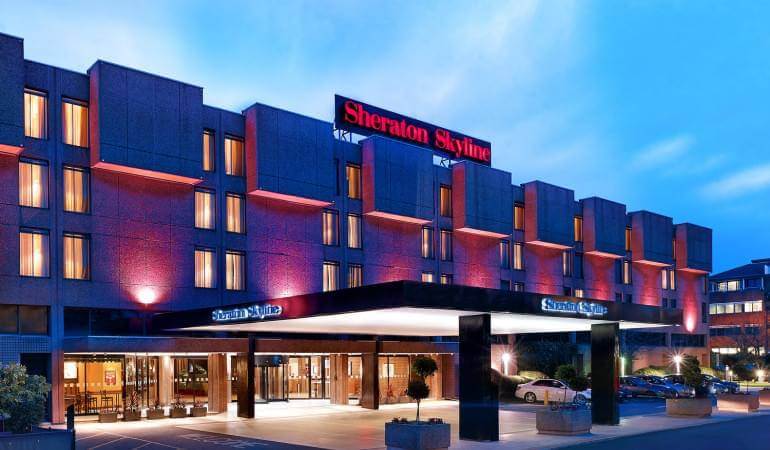 Heathrow Airport Terminal 2 Essential Information
If you're flying from Heathrow Airport Terminal 2 Terminal, we've collected the essential 'must-know' information you'll need to ensure your trip gets off to the perfect stress-free start:
View a map of the terminal
Get all the information you need with this Terminal 2 interactive Map
Flight check-in details
Heathrow offers the following guidelines for when you should check in for domestic, European and non-European international flights:
Long-haul and El Al:
Three hours before scheduled departure
European flights:
Two hours before scheduled departure
UK and Ireland flights:
90 minutes before scheduled departure
Online and mobile check-in
Many airlines operate an online check-in service to let passengers select seats, print boarding passes and save time at the airport. Heathrow advises customers to check with their carrier to see if an online check-in service is offered.
Some airlines offer a mobile check-in service. Users of the service can have a boarding card sent directly to their smartphone. Once again, check with your airline to see if it offers this handy, time-saving check-in option.
Facilities for disabled passengers
Heathrow Airport offers assistance to passengers with reduced mobility or special requirements. Find out more and plan your trip through the airport with the help of this online guide: Heathrow's services for passengers with reduced mobility here.
Getting There
Along with a mainline railway and London Underground access from central London, Terminal 2 is served by a plethora of parking solutions. APH offers 12 Heathrow Terminal 2 parking options from long-stay to short-stay, on- and off-airport and meet and greet parking. Just log on to APH.com now and enter your details to get instant online quotes covering all these options.
Family assistance lanes
These lanes give extra help to families travelling with young kids in buggies when passing through security. Just look out for the 'Family Assistance' lane signs.
Airport shopping
With the only airport branch of John Lewis in the country, T2 has some great shopping on offer… check out the shops that Terminal 2 has to offer here.
Where to eat
The shiny new Heathrow Terminal 2 is not short of great places to grab a bite, from cafés for quick snacks to restaurants offering fine dining; check out the full list of Terminal 2 restaurants here.
Area for kids
Looking for a way to keep the kids occupied? Head for a play area, where they can enjoy slides and a soft play area; there's also separate baby and junior areas. Suitable for kids aged 0-9, and open 06:00-21:00. Children must be accompanied by an adult at all times. Find it in the Terminal 2A departure lounge, after security, near to Gate 16.
Wi-Fi access
If you need to be connected, T4 offers free WiFi for a period of 45 minutes. This can be doubled if you sign up for the airport's free Heathrow Rewards scheme. Register to claim your extra WiFi time here.
Charging mobile devices
If your phone or tablet is running low, Heathrow Airport offers free Power Pole charging stations in all terminals. These can be found before and after security and are compatible with UK and European plugs as well as USB cables.
Baby changing facilities
Baby changing facilities are available both before and after security; just follow the signs. Alternatively, download a map of Terminal 2 here.
Luggage Trollies
Luggage trolleys are available at Heathrow Terminal 2, you can find all the essential information here.
Luggage Lockers
Looking to ditch your heavy bags but check-in doesn't open for hours? Head to one of T2's luggage storage facilities! Bags can be stored for anything between a few hours and 90 days. All items are subject to security checks including x-rays and random hand searches.
Rates are £5.00 for 0-2 hours, £10 for 2-24 hours and then £5.00 for each additional 24-hour period or part thereof. At Terminal 2, luggage storage is available in Arrivals on the ground floor and is open from 05:30 to 22:00.
Pharmacies
If you have a last-minute medical issue, Boots is on hand and has pharmacies before and after security. View opening times and locations of Boots Pharmacies at Heathrow Airport Terminal 2 here.
Chapel
Locations of the multi-faith prayer rooms in Terminal 2 are:
Departures, after security, near Gate A21.
Satellite T2B, after security, between Gates B34 and B35.