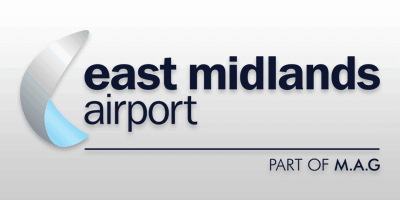 East Midlands Airport general information
If you're flying from East Midlands Airport, we've collected the 'must-know' information you'll need in one easy-to-read guide.
East Midlands Airport parking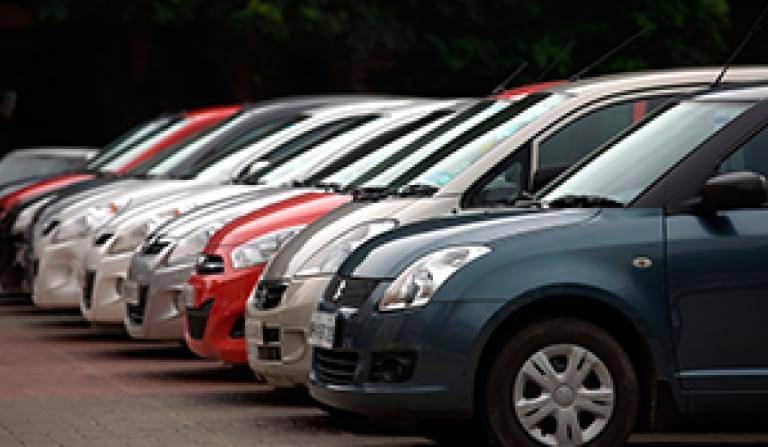 Take the stress away from departure day by pre-booking your East Midlands Airport parking with APH. You'll receive first-rate customer service as well as getting the best deals to save you money. Our wide variety of parking options mean you'll be able to choose the perfect car park that meets your needs. Choose between the on-airport or meet and greet parking to guarantee a hassle-free arrival at the airport.
View airport parking
All about East Midlands Airport
Opened in 1964, East Midlands Airport is located between the cities of Derby, Leicester and Nottingham. It predominantly serves the counties of Derbyshire, Nottinghamshire, Leicestershire, Staffordshire and South Yorkshire. It is the UK's 11th busiest airport, with an average of 4million passengers using the facility a year. It's also a major cargo hub, making it the second busiest for freight traffic. The top four most popular routes from East Midlands Airport are made up of destinations in Spain - with Alicante topping the list.
Getting There
With no rail service to the airport, public transport is limited to bus, coach or taxi travel. However, for the best in stress-free transport, East Midlands Airport is served by a wealth of parking solutions. APH.com offers many options from long-stay to short-stay, on- or off-airport and meet and greet parking. Get instant online quotes on long-stay to short-stay, meet and greet or on- or off airport parking now.
Check-in information
East Midlands Airport recommends that all passengers allow at least two hours to complete the check-in procedure for all types of flights. Online check-in: Many airlines allow you to check in online from two to 24 hours before your departure. This allows you to choose your seat and swerve queues at the check-in desks. Use this list of airlines flying from East Midlands Airport to check if your carrier offers online check-in.
Destinations
East Midlands Airport covers both domestic and international routes, with services to more than 90 destinations. Check the full list of routes from East Midlands Airport here - or take a look at the destinations map.
Disabled Passenger Details
East Midlands Airport has a dedicated contractor to provide special assistance services to support passengers with disabilities. The provider - OCS - can be contacted on 01332 818426, but all accessibility needs must be dealt with through the original booking channel - such as travel agent or online store.
Find details of how East Midlands Airport helps passengers with hidden disabilities such as autism here.
Fast-Track security lane
If you want to slash the amount of time you spend queuing at security and emigration, East Midlands Airport offers its 'Express Lane' service. This service employs a dedicated channel through security available from 5.00am – 7.00pm. Using the lane costs £3.00 per passenger with no charge for children who are under five. Book your place in the Express Lane here.
Family Assisted Lanes
East Midlands Airport does not offer family assistance lanes.
Shopping
Need to pick up a few last-minute essentials for your trip? Here's a full list of the shops at East Midlands Airport and whether they're located before or after security.
Where to Eat
East Midlands Airport has a selection of eateries to suit all tastes and requirements. Here's a full list of places to eat at East Midlands Airport.
Area for Kids
There is a small soft-play area for children under eight years of age located in the first floor food court.
Wi-Fi access
East Midlands Airport offers 1 hour free WiFi connectivity throughout the terminal. For more details on charges and how to connect, click here.
Mobile Devices
East Midlands Airport failed to provide the requested information.
Baby Changing
Baby changing facilities are available throughout the airport.
Luggage Trolleys
Trolleys are available and you can find all the essential information here.
Luggage Lockers
East Midlands Airport has failed to respond with information on the availability of luggage lockers.
Pharmacies
If you have a last-minute medical issue, East Midlands has a Boots and Superdrug store.
Showers
Public shower facilities are not currently available at East Midlands Airport.
Chapel
East Midlands Airport has a prayer room where all are welcome 24 hours a day.
Viewing Areas
If you're an aviation fan, then head the Aeropark at East Midlands Airport. Find out about the history of the airport and take a look around the 26 static aircraft displays. It also offers various viewing 'mounds' to watch planes taking off and landing on the live runway. Entry is £3.00 for adults and £1.00 for children – under 5s get in free.