Liverpool John Lennon Airport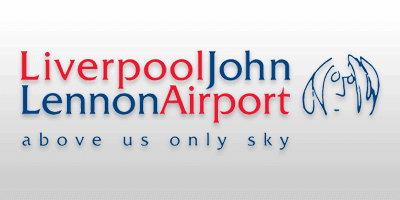 Liverpool John Lennon Airport general information
If you're flying from Liverpool John Lennon Airport, we've collected the essential 'must-know' information you'll need to ensure your trip gets off to the perfect stress-free start.
Liverpool John Lennon Airport parking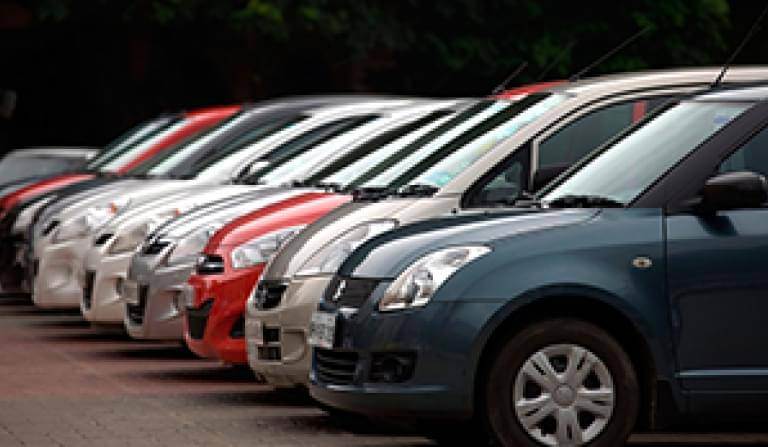 Liverpool Airport is served by a wide range of parking options, so you'll always be able to find the perfect solution for you. By booking your parking with APH you'll guarantee a space in a reputable car park and enjoy big savings when you book in advance. From cost-effective off-airport car parks to the luxury of meet and greet, enter your travel dates now for an instant quote of all available packages.
View airport parking
All about Liverpool John Lennon Airport
Liverpool John Lennon Airport is an international facility serving the North West of England. It currently handles more than 4million passengers a year, with both domestic and European routes. There is a major growth plan in place, which should be completed by 2030 – including new terminal buildings and the introduction of permanent long-haul services
Getting There
Along with train and coach services, Liverpool John Lennon Airport is served by a wealth of parking solutions. APH.com offers options from long-stay to short-stay, on- or off-airport and meet and greet parking. Just log on to APH.com now to get instant online quotes covering all these options.
Airport Map
Find shops and restaurants on this terminal map.
Check-in information
International flights:
Check-in opens three hours prior to departure
European flights:
Check-in two hours prior to departure
Domestic flights:
Check-in 1.5 hours prior to departure
Mobile check-in information
Many airlines allow you to check in online from two to 24 hours before your departure. This allows you to choose your seat and swerve queues for the check-in desks. Check with your carrier.
Online check-in with easyJet here.
Online check-in with Ryanair here.
Destinations
Liverpool John Lennon Airport covers both domestic and international destinations. Click here for the airport's destination map.
Disabled Passenger Details
Liverpool John Lennon Airport has a dedicated contractor to provide special assistance services to support passengers with disabilities. The provider – OCS – can be contacted on 0151 907 1030 from 04.00-midnight daily. All requests for assistance must be made prior to your departure date.
Services for disabled passengers include:
Lifting baggage or equipment from vehicles
Transportation from collection point to check-in desks
Checking-in
Help in emigration and customs
Help to access toilets
Accessing terminal facilities such as money exchange and cafes
Boarding the aircraft
Click here for details of how Liverpool John Lennon Airport helps passengers with hidden disabilities such as autism.
Fast-Track security lane
If you want to slash the amount of time you spend queuing at security and emigration, buying a Fast Track ticket could significantly cut the time spent getting to the departure lounge. The service is open to all passengers and costs from £3.50 per person if pre-booked or £5.00 if requested at the time of travel. Book your Fast Track ticket here.
Family Assisted Lanes
Liverpool John Lennon Airport does not offer family assistance lanes.
Shopping
Need to pick up a few last-minute essentials for your trip? Here's a list of shops and services at Liverpool John Lennon Airport
The airport website also has a page displaying the latest shopping offers and money-off vouchers to download. Visit the Liverpool John Lennon Airport special offers page here
Where to Eat
Liverpool John Lennon Airport has a good selection of eateries to suit all tastes and requirements. Here's our list of what's on offer.
Area for Kids
There are no dedicated play areas for kids, but Liverpool John Lennon Airport does have several amusement arcades. Two of these are airside.
Wi-Fi access
WiFi is free for 30 minutes throughout the terminal and charges apply thereafter. All the essential information on how to connect is right here.
Mobile Devices
Liverpool John Lennon Airport provides two charging pods for mobile devices, with one located at the information desk before security and the second in the airside departure lounge. Please note, with new security measures requiring all electronic devices to be charged, the pre-security charge pod is likely to be extremely busy.
Baby Changing
Baby changing facilities are available throughout the airport.
Luggage Trolleys
Trolleys are available and you can find the essential information here.
Luggage Lockers
If you've got a long wait for your flight, but don't want to be burdened with bags, simply head to the airport's luggage locker office. It can be found on the ground floor and charges from £5.00 per day. It's open from 08:00–17:00. Call the Left Luggage office for more information on 0151 907 2001
Pharmacies
If you have a last-minute medical issue, Boots has a pharmacy at Liverpool John Lennon Airport. The store is located after security and can be accessed from the upper and lower level departure lounge.
Top Tip
Remember to buy baby milk from the airside store to avoid it being confiscated at security. Boots also operates an order and collect service to help save time at the airport.
Pre-order baby food from Boots here.
Showers
Shower facilities are not currently available at Liverpool John Lennon Airport.
Chapel
This can be found airside on the upper level. There is also the Rainbow Garden, where passengers can enjoy some fresh air and celebrate the memory of a loved one. Click here for more information on the Liverpool John Lennon Airport Prayer Room.
Viewing Areas
There are no dedicated viewing areas, but airside passengers can enjoy views over the runway from many of the terminal's restaurants. Pre-booked tours of the airport are also available. Click here for more information on Liverpool John Lennon Airport tours.