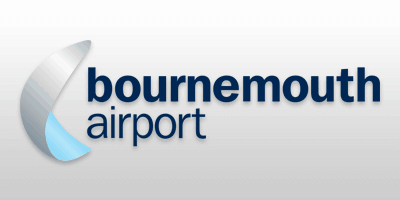 Bournemouth Airport general information
If you're flying from Bournemouth Airport, we've collected the 'must-know' information you'll need in one easy-to-read guide.
All about Bournemouth Airport
Opened in 1941, Bournemouth Airport is located just three miles northwest of Bournemouth. Ryanair and Thomson Airways are both based at the airport frequently operating flights to much of Western Europe and the Mediterranean area. Bournemouth Airport is owned and operated by Manchester Airports Group.
Getting There
With no direct rail links, public transport to Bournemouth Airport is limited to bus, coach and taxi. The Yellowbus service B1 is the most direct bus from Bournemouth Train station, but we recommend you cut stress levels by driving your own car to the airport. You can also pre-book your airport parking with APH and you'll not only guarantee yourself a safe and secure parking space, you'll also receive huge discounts when you book in advance.
Check-in information
Check your ticket or travel itinerary for precise times for check-in. Check-in desks typically open 2-3 hours before the flight is due to depart.
Destinations
Bournemouth Airport services over 20 destinations across much of Western Europe, find the full list of destinations here.
Disabled Passenger Details
Bournemouth Airport has a reputation for being a friendly and easy to use airport. It provides a range of facilities to assist persons with reduced mobility, click here to see more information.
Find details of how Bournemouth Airport helps passengers with hidden disabilities such as autism here.
Fast-Track security lane
If you want to slash the amount of time you spend queuing at security and emigration, Bournemouth Airport offers its 'Fast Track' service. Prices start from just £3.50 per person. Click here for more information
Family Assisted Lanes
Bournemouth Airport does not offer family assistance lanes.
Shopping
Need to pick up a few last-minute essentials for your trip? Here's a full list of the shops at Bournemouth Airport and whether they're located before or after security.
Where to Eat
Bournemouth Airport has a selection of eateries to suit all tastes and requirements. Here's a full list of places to eat at Bournemouth Airport.
Wi-Fi access
Free WiFi is available for 60 minutes and costs £5 per hour thereafter. All day access is available for £10. All other information is available here.
Baby Changing
Baby changing facilities are available throughout the airport.
Luggage Trolleys
Trolleys are available at Bournemouth Airport, find out the essential information here.
Showers
Public shower facilities are not currently available at Bournemouth Airport.
Chapel
Bournemouth Airport has an Airport Chaplaincy, a multi-faith service for everyone working or travelling through the airport.