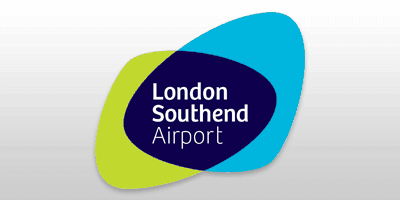 Southend Airport general information
If you're flying from Southend Airport, we've collected the 'must-know' information you'll need in one easy-to-read guide.
All about Southend Airport
Established during World War 1, Southend Airport has undergone extensive expansion since 2011 and it now operates regular flights to over 15 destinations.
Getting There
Regular trains operate from Central London to Southend Airport Station and buses operate to the local surrounding areas. Driving by car is the least stress-full way of travelling to the airport, coupled with an APH car park you'll be checking-in for your holiday in no time at all.
Check-in information
The terminal at Southend Airport is only open between 04:00 and 00:00 so please be aware that you will not be allowed into the terminal before this time. The check-in desks are easy to locate and you should check with your airline or booking confirmation for advice on checking-in. However, as a guideline Southend Airport recommends at least two hours prior to your scheduled time of departure.
Destinations
Southend Airport covers international routes, with services to more than 15 destinations. Check the full list of routes here.
Disabled Passenger Details
Southend Airport offers a range of facilities to help anyone that may require extra assistance at the airport. For a full list, click here.
Click here for details of how Southend Airport helps passengers with hidden disabilities such as autism.
Fast-Track security lane
Southend Airport does not offer a fast track service.
Shopping
Need to pick up a few last-minute essentials for your trip? Southend Airport has a World Duty Free shop which is ideal for any last-minute buying.
Where to Eat
Southend Airport has a selection of eateries to suit all tastes and requirements. Here's a full list of places to eat at Southend Airport.
Wi-Fi access
Southend Airport offers WiFi throughout the terminal building. For all the essential information of how much and how to connect, click here.
Baby Changing
Baby changing facilities are available throughout the airport.
Luggage Trolleys
Trolleys are available, for all the essential information on how much, click here.
Pharmacies
There is no pharmacy at Southend Airport.
Showers
Public shower facilities are not currently available at Southend Airport.
Chapel
There is not a multi-faith or prayer room at Southend Airport.