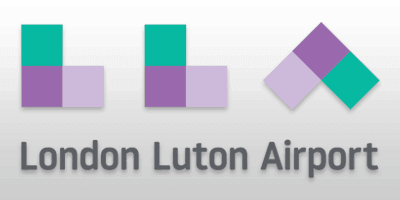 Luton Airport general information
If you're flying from Luton Airport, we've collected the essential 'must-know' information you'll need to ensure your trip gets off to the perfect stress-free start.
Luton Airport parking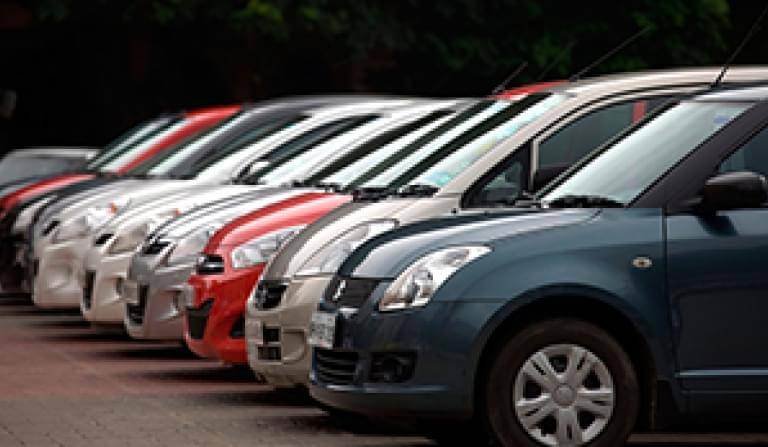 Pre-booking your Luton Airport parking with APH is the stress-free way to guarantee a parking space at the best prices available. With a wide range of airport parking options, we've something to suit all needs and budgets. Whether you're after a great value car park that doesn't compromise on security, or want the luxury and convenience of meet and greet, we've got the parking solution for you.
View airport parking
Luton Airport hotel and parking packages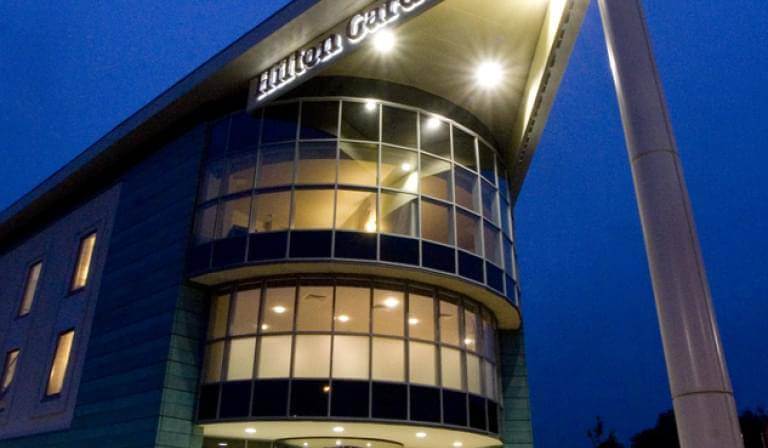 Does sitting on the M1 in morning traffic sound like a pretty poor way to start your holiday? Avoid the congested commute to Luton Airport and kick start your trip the night before your flight with a stay at an airport hotel. You can opt for room only, or book a great value airport hotel and parking package if you're travelling to Luton by car.
View airport hotels & parking
All about Luton Airport
Located just two miles from Junction 10a of the M1 motorway, Luton is the UK's fourth-largest airport serving the London area after Heathrow, Gatwick and Stansted. The airport operates as a base for easyJet, Monarch, Thomson Airways and Ryanair. The majority of routes served from Luton are within Europe, although some charter services cater for destinations in Northern Africa and Asia. The busiest European routes are to Budapest and Amsterdam, with Glasgow and Edinburgh topping the domestic charts. Here's the essential information you need for this popular airport.
Getting There
Luton Airport is easily accessed from the M1 and is served by a wealth of parking solutions. APH.com offers three on-airport car parks, one off-airport park-and-ride option plus five meet and greet services. Just log on to APH.com now to get instant online quotes covering all these options.
Airport Map
Check out the terminal building map here.
Check-in information
Luton Airport advises that its check-in desks open two hours before flights are due to depart. Contact your airline here for further information on times.
Mobile check-in information
Many airlines allow you to check-in online ahead of arriving at the airport. This lets you choose seats and swerve queues on departure day. Use this list of airlines flying from Luton Airport to check if your carrier offers online check-in.
Destinations
Luton Airport covers both domestic and international routes, with extensive services across Europe. Check the full list of routes from Luton Airport here.
Disabled Passenger Details
Luton Airport works with The Disability Resource Centre to ensure the terminal and ancillary areas are accessible for passengers with mobility or disability needs. Find out all the information you need here
Click here for details of how Luton Airport helps passengers with hidden disabilities such as autism.
Fast-Track security lane
If you want to significantly cut the amount of time spent queuing, Luton Airport offers a priority lane where paying passengers can gain faster access to security desks. Using the lane costs £3.00 per passenger if ordered online or £5 at the airport. Book your place here.
Family Assisted Lanes
Family assistance lanes are not offered at Luton Airport.
Shopping
Need to pick up a few last-minute essentials for your trip? Here's a full list of the shops at Luton Airport and whether they're located before or after security.
Where to Eat
Here is a full list of eating options available for travellers both before and after security.
Area for Kids
There are no free play areas for kids, but Voyager Entertainment offers arcade games 24 hours a day. Find facilities in the check-in area and departure lounge.
Wi-Fi access
Free WiFi is available for 4 hours throughout the terminal building, Prices start at £3 per hour thereafter and all essential information can be found here.
Mobile Devices
According to research by the Kayak Travel blog, Luton Airport has 400 power sockets and 40 universal charging points situated throughout the terminal. Please ensure you're entitled to use these facilities before charging your device.
Baby Changing
Baby changing facilities are available throughout the airport, with most located near the terminal's toilets. Download a map of the terminal here.
Luggage Trolleys
Luggage trolleys are available at various points around the terminal. Using these will cost £2/€2, which is non-refundable and payable by cash or card.
Luggage Lockers
Left luggage lockers can be accessed 24 hours a day and cost from £5 per item for 0-2 hours or £10 per item for 2-24 hours. Additional 24-hour periods are charged at £5 per item. All bags will be subject to X-Ray screening. Left Luggage is managed by Excess Baggage Company and is located on the main concourse, beside the stairs/escalators to departures.
Pharmacies
Off-the-shelf medicines, toiletries and baby supplies can be purchased at Boots stores both before and after security. However, there is no dispensing pharmacy, so prescriptions will not be fulfilled.
Showers
There are no public showers at Luton Airport.
Chapel
Luton Airport welcomes people of all faiths to the Airport Chapel. It provides a haven of peace and a place for quiet reflection in the midst of the airport's activity. It is open from 04:00 hours until 23:00 hours each day.