Airport Parking
Jumping on a jet and heading to foreign climes might be when you think your holiday starts, but it's the planning and organisation before you travel that really sets the tone for your trip – and this is why it's so vital to ensure you research reserve the right airport parking.
This is where APH can help cut through the jargon and hype, to get the parking solution that suits you. From families to solo travellers and those with mobility issues, selecting the right service parking is easy with APH.
With hundreds of parking options available across the UK, it can be a daunting task to select the service that right for your trip. That's why our online booking engine makes it easy to compare airport car parking options on offer. Enter your departure and return dates in our search engine, then simply browse the clearly displayed options available for your trip. Read on here and get the essential information that'll help ensure you choose the option that fits your trip.
Airport parking explained
On-airport, off-airport, short-stay, long-stay, park and ride, meet and greet… the list goes on. But what's the reality behind these parking types and does it really matter? Parking is just parking, right?
Here we take a look at what these various types of parking actually mean in plain English, why you might want to choose them, whether they are suitable for you trip and just make it all a bit clearer. We're not concerned with jargon or pushing customers to the most expensive form of parking, we simply want you to get the service that makes sense for you. And with more than 39 years' experience, we're in the ideal position to help.
So, let's begin and find the perfect parking for your next trip from the UK's many airports.
Voted 'Best Airport Parking Company' by you
We're so proud to have won this British Travel Award for the 11th year in a row - because it's voted for by you.
Car Park Locations
---
First things first – have we got parking where you need it? It's the obvious place to start this guide and with parking on offer at all the UK's major airports, we're confident that we've got you covered. From Gatwick and Heathrow to the likes of Prestwick and Southend, our product teams are constantly searching for new services that meet our tough standards for customer service and security.
So, take a look at the list of airports we cover, below, and we're sure yours will be one of the many we cover. You can then carry on reading and use this guide to reveal the type of parking service, or even hotel and parking package, that's going to work best with your departure day needs.
Off-Airport Parking Offers
---
This type of parking covers fully manned car parks that are located at sites near the airport, but beyond its perimeter. And don't think you'll be left languishing miles from the airport, either, with the majority of off-airport facilities within 20 minutes of the terminal doors – and all with high levels of on-site security in place.
So, how do these off-airport park and ride services work? It really couldn't be easier. Simply drive to the car park – following the clear and concise instructions on your confirmation email – leave your keys at reception and jump on a free shuttle bus to the nearby airport terminal.
Transfer times are usually no more than 20 minutes and while you're away, your car will be parked in a security-protected compound. For extra peace of mind, the vast majority of the off-airport car parks we work with are holders of the police-approved Park Mark® Safer Parking Award.

If you're looking to bag the best in parking deals, we also offer a non-flex car parking option that's a great way to save money for those who know they won't need to adjust their travel plans. Remember, you'll get great prices, but you won't be able to amend travel dates or times once you've booked.
Best for: Price. Off-airport parking typically offers the best prices out of all the options provided at the UK's airports. Most of the car parks operate 24 hours a day, so make a great solution for all types of trips. If you want the cheapest parking on the airport, this is the place to start. Look out for great Non-Flex deals for extra savings.
See our latest deals for off-airport parking below.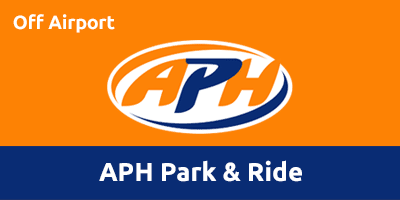 APH will park your car and help with luggage to and from buses
Transfer time 10 - 12 minutes
Transfers to both terminals included free of charge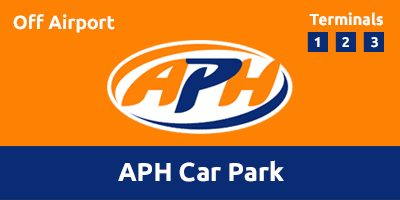 Eleven-time BTA winner with 41 years' experience
APH will park your car and help with luggage to and from buses
Transfers to all terminals included free of charge
Transfer time 10 minutes
Transfer time 15 minutes
Operated by a trusted partner on behalf of APH
On-Airport Parking Offers
---
On-airport parking, as the name suggests, is located within the airport perimeter. Many of the facilities are next to the terminal, with just a short transfer or stroll to the check-in desks. Along with minimal transfer times, most offer self-park operation – where you get to keep your keys.
Security will also be extensive, with all the technology and patrols you'd expect at a major airport. Look out for both long and short-stay options, making on-airport parking ideal for either business or leisure travel.
Best for: Convenience. On-airport car parks offer parking with minimal transfer times to the terminal. APH.com provides extremely competitive prices for these car parks. Great for trips where you're running to a tight schedule and want to save as much times as possible.
See our latest deals for on-airport parking below.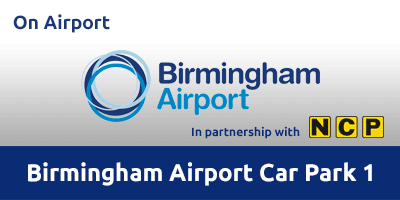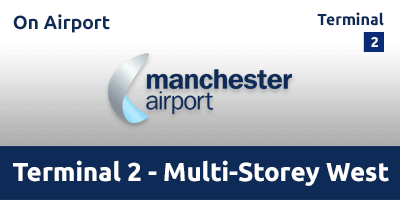 Meet & Greet Parking Offers
---
Are you looking for the ultimate in airport parking? No transfers buses, no searching for car parks? Meet and greet parking is the solution for you. Simply drive straight to the terminal forecourt, or nearby collection zone, where you'll be met by a fully insured driver who'll park your car as you grab your bags and take the short stroll to the check-in desks.
It's the ideal service for anyone who's travelling with small children, has mobility issues, or simply wants to add a large slice of luxury to departure day. It's also a smart solution for business travellers looking to streamline their trip.
Because we only work with established, reputable suppliers, booking through APH will ensure your car is properly looked after in a security-protected car park while you're away. For added peace of mind, we're also part of Gatwick Airport's official Approved Operator scheme for meet and greet providers.
Best for: Meet and greet parking provides the ultimate airport parking experience. From travellers on a strict timetable, to anyone who simply wants to enjoy the luxury of arrive-and-fly air travel – meet and greet is the service to choose. Enter your travel dates and get a quote now.
See our latest deals for meet and greet parking below.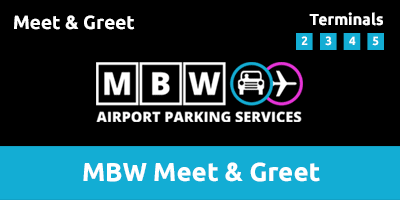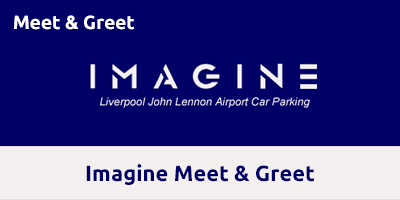 Liverpool John Lennon Airport
Price includes airport-levied 'Access Fee'
Hotel & Parking Package Locations
For many travellers, booking a hotel and parking package offers the ideal way to start their trip. No need for early morning alarm calls and rush-hour battles on busy motorways, purchasing an overnight stay before your flight will help you swap all this for a stress-free departure day. Enjoy a great night's sleep and wake relaxed and refreshed just minutes from the terminal.
Choose from on-airport accommodation – where you'll often be able to walk straight into the terminal – or off-airport hotels that are typically no more than 20 minutes' drive from the terminal or car park.
Combining accommodation and parking makes financial sense, too, with a hotel room typically costing just a few pounds more than parking alone. Find the hotel that's right for you, then browse the parking options available to build the perfect package for your travel party. This really is the only way to ensure you have departure day completely covered. No stress, no last-minute traffic panics, just a relaxing night and short hop to the terminal.
Choose from these UK airports where we offer hotel and parking packages.
Hotel Locations
If you're looking to avoid the uncertainty of travelling to the airport on the day of travel, we can offer you overnight accommodation at the following UK airports. We're always adding more hotels, so don't forget to check back soon to see the latest additions.
Just click on your departure airport to reveal the on- and off-airport parking options available for your travel dates. Booking is easy and don't forget, you can also combine your accommodation with nearby airport parking for a great deal.
UK Airport Lounges
We offer an extensive range of airport lounges at the UK's major airports. An airport lounge is the perfect way to add luxury to any holiday, offering you the chance to kick back and avoid the crowds. Expect complimentary food and drink, unlimited WiFi and, in many locations, panoramic runway views.
Check out the locations and lounges on offer by clicking your airport below.
European Lounges
Rest of the World