Glasgow International Airport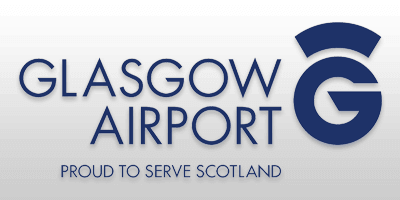 Glasgow International Airport general information
If you're flying from Glasgow Airport, we've collected the 'must-know' information you'll need in one easy-to-read guide.
Glasgow International Airport parking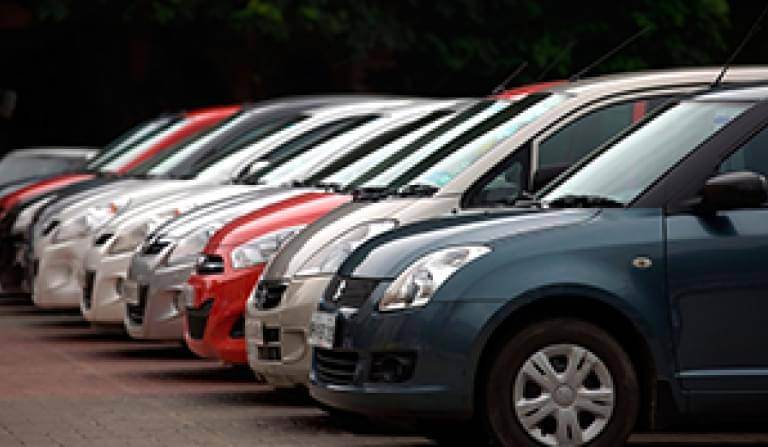 Cruise to Glasgow Airport in the comfort of your own car by booking airport parking with APH. Enjoy huge discounts on turn-up-and-park prices, while guaranteeing a space in one of our car parks situated just minutes from the terminal building. With a wide range of parking options on offer, you're sure to find a car park that suits your needs, preferences and budget. On-airport or off-airport, we've got the parking solution for you.
View airport parking
Glasgow International Airport hotel and parking packages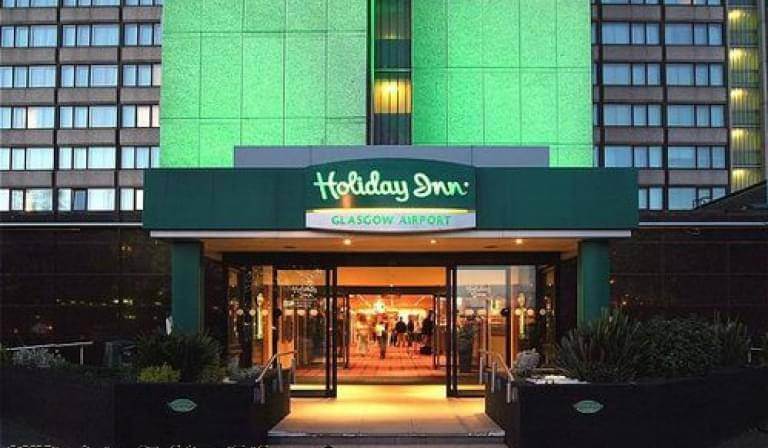 Don't stress your way to Glasgow Airport while stuck in heavy morning traffic; book a night in an airport hotel and wake up feeling refreshed and ready for your flight just moments from check-in - why not opt for a Glasgow Airport hotel and parking package for added value?
View airport hotels & parking
Glasgow International Airport hotels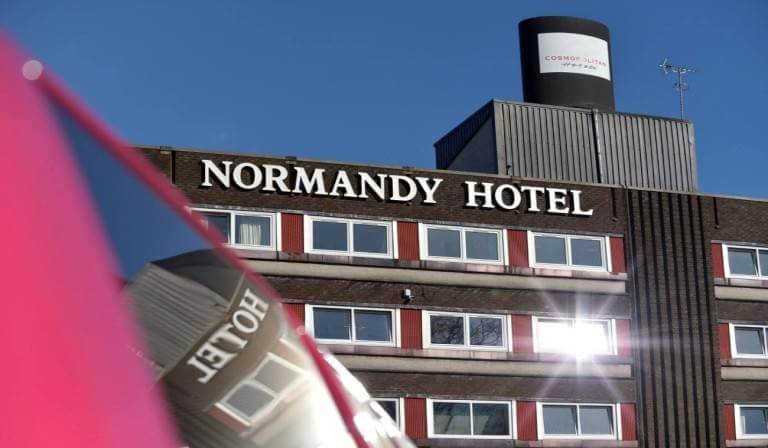 Glasgow is served by a selection of great hotels, so why not enjoy a pre-flight stop-over at one of these nearby establishments. Here's our guide to what's on offer.
View airport hotels
All about Glasgow International Airport
Located around seven miles from the city centre, Glasgow Airport is Scotland's second busiest facility behind Edinburgh and the UK's eighth busiest in total. Handling more than 8.7 million passengers in 2016, Glasgow is the principal transatlantic and direct long-haul entry airport into Scotland. British Airways is the facility's largest tenant, along with Flybe, easyJet, Jet2, Ryanair, Thomas Cook Airlines and Thomson Airways. The airport's busiest international routes are to Dubai International and Amsterdam Schipol, with flights to Heathrow and Gatwick topping the domestic roster.
Glasgow Airport offers a variety of parking options to suit your needs and budget. Short-stay parking is available directly opposite the terminal building, while long-stay parking is located further away from the airport. There are also a number of off-airport parking options available.
Getting There
There's no railway station at the airport, but the road links are excellent, with the main M8 going directly past the airport. APH.com offers off-airport options for the best prices available. Click here to get an instant online quote.
Airport Map
A detailed map of the airport terminal can be found here.
Check-in information
When and where you need to check-in varies airline-by-airline at this facility. Click here for our full guide to when and where to check-in at Glasgow Airport
Mobile check-in information
Many airlines operate an online check-in service to let passengers select seats, print boarding passes and save time at the airport. Find out if your service operator offers the service for your flight from Glasgow Airport.
Some airlines offer a mobile check-in service. Users of the service can have a boarding card sent directly to their smartphone. Once again, check with your airline to see if it offers this handy, time-saving check-in option.
Disabled Passenger Details
Assistance for passengers with reduced mobility is provided throughout Glasgow Airport and its facilities. The assistance is available at both the airport's terminals. Facilities include accessible toilets, lifts and induction loops are available to help passengers with hearing difficulties amplify announcements. It is essential that passengers requiring special assistance contact the airport provider at least 48 hours before arrival on 0141 842 7700.
Find details of how Glasgow Airport helps passengers with hidden disabilities such as autism here.
Fast-Track security lane
Glasgow Airport does not offer a fast-track security lane.
Family Assisted Lanes
There are no specific family assistance lanes, but many airlines will allow families with children to board first.
Shopping
There's no shortage of shopping at Glasgow Airport... check out the on-site stores here.
Where to Eat
There's a large selection of eateries at Glasgow Airport, with an outlet to suit all tastes. From traditional local recipes to grab-and-go snacks, there really is something for everyone. Browse what's on offer here.
Area for Kids
Glasgow Airport offers an unsupervised soft-play area for kids aged 2-6 after security and in the international pier close to the WH Smith store.
Wi-Fi access
Glasgow Airport offers free 1 hour WiFi throughout the terminals. For all the essential information on how to connect, click here.
Mobile Devices
Facilities for charging mobile phones have been removed from the Dixons Travel stores, so you'll need to find a free socket or pay for access to an internet desk where phones can be charged. Alternatively, check out our guide to power-free phone chargers here.
Baby Changing
Travelling with infants? Baby changing facilities can be found throughout the airport at the following locations:
International arrivals near gate 29
In the international baggage reclaim hall
Beside the British Airways lounge
Domestic baggage reclaim
Main check in hall
At gates 1-3 and 10-11
Luggage Trolleys
Luggage trolleys are to be found throughout the airport and you can find all the essential information here.
Luggage Lockers
Glasgow Airport allows you to store packages or suitcases for periods up to three months. The service - operated by Luggage-Point - is located in the main check-in hall. Here are the prices:
Small items
£2 per day
£7.50 per week
Medium items
£2.50 per day
£10 per week
Large items
0-4 hours - £4.50 per item
4-8 hours - £8 per item
Daily - £10 per item
Weekly - £50 per item
Contact Luggage-Point on 0141 848 4740
Pharmacies
If you have a last-minute medical issue, Boots has an airside pharmacy that can dispense prescriptions. It is open from 4.00am to the last flight of the day. Find out more information here.
Chapel
The Glasgow Airport prayer room can be found on the first floor of the departures concourse in the Priority Security corridor. It offers a quiet, place for passengers of all faiths and denominations, and is open 24 hours a day. The Airport Chaplain conducts services at various times during the week and these are announced over our public address system.