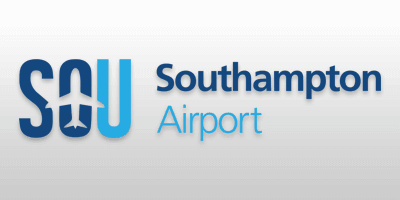 Southampton Airport general information
If you're flying from Southampton Airport, we've collected the 'must-know' information you'll need in one easy-to-read guide.
All about Southampton Airport
Aviation at the site of Southampton Airport can be traced back to 1910 but the foundations for the successful modern airport that exists today were not put in place until 1963 when a concrete runway was finally built. In 2016 the airport won the Airport of the Year award from the European Regional Airlines Association for extraordinary involvement with the local community, reducing its carbon footprint, as well as competitively growing and expanding. The airport now operates to over 35 destinations across the UK and Western Europe.
Getting There
Southampton offers a direct train service that is just 100 steps from the airport terminal. Bus services operate to both the city centre and local surrounding areas. Driving by car is the least stress-full way of getting to Southampton Airport, coupled with an APH airport car park you'll be starting your holiday feeling relaxed and in control.
Airport Map
Find a functional terminal map here.
Check-in information
Check-in is open from 05:00 at Southampton Airport. Be sure to check with your airline for advice on check-in times but as a general guideline Southampton Airport recommend checking-in one and a half hours before an international flight departure and one hour prior to a scheduled departure within the UK and Ireland.
Destinations
Southampton Airport covers both domestic and international routes, with services to more than 35 destinations. Check the full list of routes here.
Disabled Passenger Details
Southampton Airport provides a range of facilities to help will any passengers that may require any extra assistance. For a full list of facilities, click here.
Click here for details of how Southampton Airport helps passengers with hidden disabilities such as autism.
Fast-Track security lane
If you want to breeze through the security search area then passengers can purchase fast track access for £3.50 per person when pre-booked. This will give access to a dedicated security lane so you'll be ready to board your flight in no time at all.
Shopping
Need to pick up a few last-minute essentials for your trip? Here's a full list of the shops at Southampton Airport and whether they're located before or after security.
Where to Eat
Southampton Airport has a selection of eateries to suit all tastes and requirements. Here's a full list of places to eat at Southampton Airport.
Wi-Fi access
Southampton Airport offers 4 hour free WiFi connectivity throughout the terminal. For all other information on charges and how to connect, click here.
Baby Changing
Baby changing facilities are available throughout the airport.
Luggage Trolleys
Trolleys are available. For all the information regarding luggage trolleys are Southampton Airport, including whether or not they are free, click here.
Pharmacies
There is no pharmacy at Southampton Airport.
Showers
Public shower facilities are not currently available at Southampton Airport.