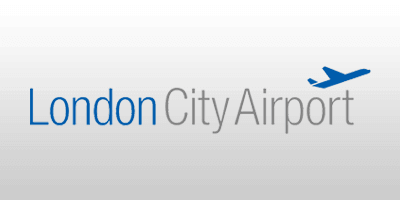 London City Airport general information
If you're flying from London City Airport, we've collected the 'must-know' information you'll need in one easy-to-read guide.
All about London City Airport
London City Airport opened in 1987 and has a single 1,500-metre long runway. In 2016 the airport served 4.5 million passengers. London City Airport operates flights to numerous major European cities, such as Basel, Amsterdam, Faro, Frankfurt, Luxembourg and Nantes. The busiest routes include Edinburgh, Amsterdam and Dublin.
Getting There
Situated in the centre of London, the airport is served by a variety of transport options. But what could be better than ditching the stressful and unreliable public transport services and driving yourself to the airport. London City Airport is served by a variety of airport parking options, find out more here.
Take a virtual tour
Take a Virtual Tour of the Airport terminal prior to your arrival.
Airport Map
Terminal maps are available here.
Check-in information
London City Airport recommends that all passengers allow at least two hours to complete the check-in procedure for all types of flights. Self-service check-in and bag drop is available to all British Airways passengers. Online check-in: Many airlines allow you to check-in online, this allows you to choose your seat and swerve queues at the check-in desks. Use this list of airlines flying from London City Airport to check if your carrier offers online check-in.
Destinations
London City Airport covers both domestic and international routes, with services to more than 40 destinations. Check the full list of routes from London City Airport here.
Disabled Passenger Details
London City Airport has worked together with Disabled Go to create detailed guides of the airport to help make air travel easier. Find out more here.
Click here for details of how London City Airport helps passengers with hidden disabilities such as autism.
Family Assisted Lanes
London City Airport does not offer family assistance lanes.
Shopping
Need to pick up a few last-minute essentials for your trip? Here's a full list of the shops at London City Airport and whether they're located before or after security.
Where to Eat
London City Airport has a selection of eateries to suit all tastes and requirements. Here's a full list of places to eat at London City Airport.
Wi-Fi access
London City Airport offers free WiFi connectivity throughout the terminal.
Luggage Lockers
London City Airport offers a left luggage service - £10 per item per 24-hour period.
Pharmacies
If you have a last-minute medical issue, London City has a Boots store.
Showers
Public shower facilities are not currently available at London City Airport.
Viewing Areas
There are no viewing areas within the airport. the best place to view aircraft is opposite the runway by the Newham council building on the Royal Docks.
Airport map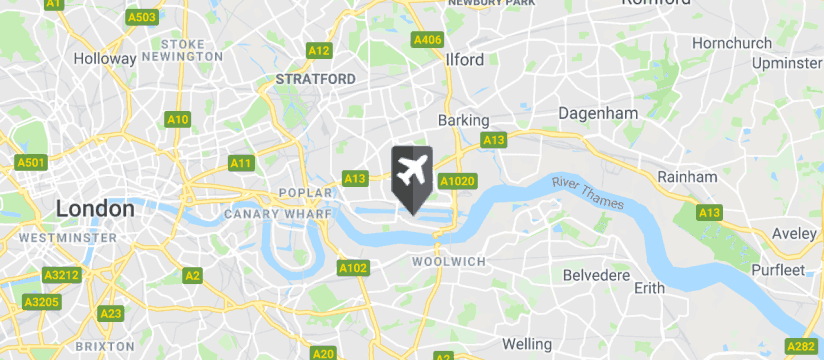 Hartmann Rd, London, E16 2PX
Directions
London City Airport is can be accessed by road or rail. Use M25 junction 30 and follow the A13 through to the North Circular and follow signs for the Airport. If you are using satnav, choose post code E16 2PX for the airport terminal and E16 2PB for the car park. If travelling by train, arrive at any of London's major stations and use the Underground through to Bank Station. Once there, take the Docklands Light Railway (DLR) through Canning Town for direct access to the airport terminal.